Recreation
SPORTS AND RECREATION FACILIIES AT THE L.B. DAVERN RESERVE - click here for rates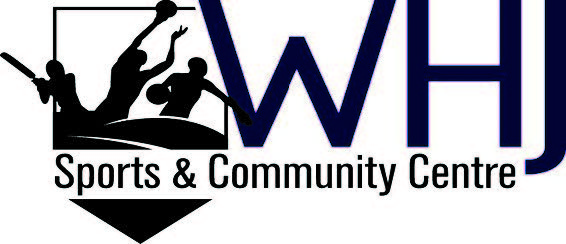 The sports and recreation facilities at Davern Reserve, located in Dry Creek Crescent, Wandong, provides a new refurbished football oval with lights for training, six tennis and two netball courts, free electric BBQ's (one with undercover gazebo), small basketball court, children's playground, and a Community Centre which can be hired for meetings and functions. The six tennis courts are plexipave - four courts now have lighting for night play.
We also have a new one court indoor stadium now available for hire - please call Michelle Barnes at Mitchell Shire Council on 5734 6477 for all enquiries. The stadium has facilities for volleyball, basketball, badminton and netball.
If you would like to become a permanent users of the community centre please contact Robyn Mumberson for details of our competitive rates. To hire the Community Centre please call Robyn on 5787 1137. This venue is suitable for meetings, parties, weddings, 21st parties, seminars, etc. We do not allow parties for under 21.
CLICK HERE FOR THE LATEST NEWS FROM WHATS NEWS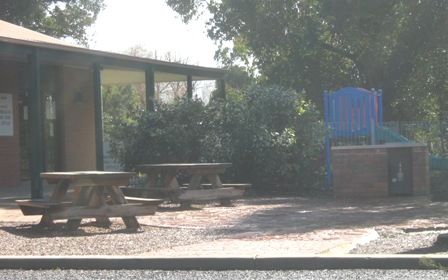 THE PLAYGROUND AT THE COMMUNITY CENTRE
THE WANDONG PUBLIC HALL - click here for rates
CLICK HERE FOR THE LATEST NEWS FROM WHATS NEWS
The historic old Wandong Public Hall located in Wandong Avenue, Wandong, has been renovated and is also available for hire.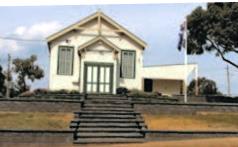 HATHA AND RESTORATIVE YOGA CLASSES
At Wandong Public Hall
Tuesday night 7.00 pm – 8.15 pm
$ 15 per class, term rates available
Enquiries and booking
Mary Mc Gowan (Yoga Teachers Diploma)
0411 037 895
marybmcg@hotmail.com
MT DISAPPOINTMENT STATE FOREST
Only a few minutes away from Wandong - Heathcote Junction is the Mount Disappointment State Forest. The area is the equivalent to the Dandenongs offering scenery, wild flowers, tree ferns, giant trees, wildlife and bush walking but is untouched by development.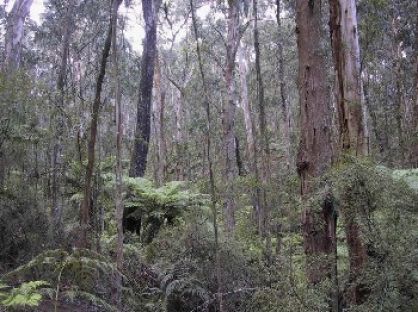 KILMORE LEISURE CENTRE
The nearest swimming pool (indoor and heated) and a large gymnasium are located at the Kilmore Leisure Centre in White Street, Kilmore.
Phone: (03) 5782 1287 Fax (03) 5781 1244
NEAREST LIBRARY

Kilmore Library
12 Sydney Road, Kilmore 3764
Phone: (03) 5782 1322 Fax: (03) 5781 1660
Website: libraries.mitchellshire.vic.gov.au

Wallan Library
Wellington Square
High Street, Wallan 3756
Phone: (03) 5783 3555 Fax (03) 5781 1660
Website: libraries.mitchellshire.vic.gov.au