Wandong - Wallan Lions Club
LIONS CLUB OF WANDONG - WALLAN INC.
PO Box 225, WANDONG 3758
For more information contact President: Marilyn Moore PO Box 225 Wandong. Vic. 3758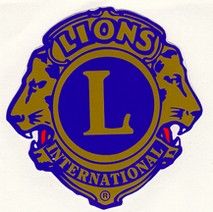 MEETINGS:
Meets at Wandong Australiana Restaurant, Broadhurst Lane, Wandong
2nd and 4th Wednesday of each month at 7pm for 7.30pm
JULY 2021
Welcome to the new financial year. From July 1st the new office bearers and committee will take charge. Some are old hands and some are new in the job. I would like to take this opportunity to thank the old committee for their work during a trying time.
We have actually had two meetings in June. We had a dinner and business meeting at the magpie and stump and a dinner and speaker at Vento. I actually think that we are getting back on track. Nikki Simos spoke to us regarding the publication of a book with stories of community members who have dealt with personal crisis and wish to tell their stories to inspire others.
We have applied for a federal grant to support volunteer organisations. This was done through the office of our local member Rob Mitchell. When we couldn't make sense of the application a young man from Rob's filled it out for us with no problems at all. The lion's disaster fund, who gave us considerable help during our bushfires, has been asking for funds for those needing help after the recent wild weather and we have agreed to support them.
For many years our club has awarded good citizenship awards to students who exhibit the traits of good citizenship in their schools and the community. These awards have lapsed recently but we hope to revive them by contacting and promoting them through the schools.
Now what have our members been up to. Dave continues to destroy televisions. This time it was one that that he was shift-ing for one of his children. He has a real talent.
Bill of course provides many incidents of aberrant behaviour. He ordered cables for his amateur radio from China and the proceeded to cut them in half while opening the parcel. Last Friday he went to the wrong venue for our meeting and insisted to the proprietor that he was in the right place. Marie also tells me that he refuses to wash dishes. I don't know what that is about.
In the recent storms a few of us had trees down. I lost several, one of which destroyed the chook pen and Hugh had one come down into his dam. Steve Munro had one down across his drive so that he couldn't get out. There is a rumour going around that this one was actually dropped by Tania to keep him at home.
I think that this is enough scandal for now. Catch you next time.
Clyde Riley.