Wandong - Wallan Lions Club
LIONS CLUB OF WANDONG - WALLAN INC.
PO Box 225, WANDONG 3758
For more information contact President: Marilyn Moore PO Box 225 Wandong. Vic. 3758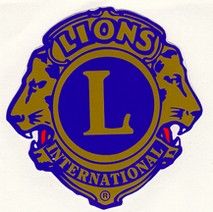 MEETINGS:
Meets at Wandong Australiana Restaurant, Broadhurst Lane, Wandong
2nd and 4th Wednesday of each month at 7pm for 7.30pm
APRIL 2021
We are getting back on track at last. We have had two meetings and are getting a few things planned. We have landed a gig at the opening of the new Woolworths complex at Kilmore where we will cook delicious sausages, accept donations and tout for new members. We will also take the membership trailer to Wallan market in May.
The last meeting was at Vivian Kenny's and we have resolved to have one meeting a month at Vivian's for the next while. Allen Hall was a guest at the meeting and outlined a number of projects, including Anzac day. He was after support for a couple of art projects by Vivian and we were happy to comply.
Allen can talk almost as much as much as Vivian. Speaking of Viv, Jeanette has put him on Jenny Craig. He was complaining loudly about the size and quality of the meals. The poor fellow is wasting away to a shadow, a pretty broad shadow you have to say but a shadow none the less.
Marilyn is back sorting wool. She claims it is therapy.
I must promote Manesh Fernando's tree lopping service. If you have an overhanging branch the first thing you do is climb up on the side fence with a saw. Next you fall off the fence and hurt your arm. I am not sure whether the branch came down as well.
It would not be a report without a Bill Forbes story. Bill and Marie had a stray dog hanging about for a couple of days. When the ranger finally came the dog was gone. Now Bill does all the cooking at home and Marie reckons that the dog couldn't stand Bill's food.
I hope you had a great Easter.
Clyde Riley.