LIONS CLUB OF WANDONG - WALLAN INC.
PO Box 225, WANDONG 3758
For more information contact President: Marilyn Moore PO Box 225 Wandong. Vic. 3758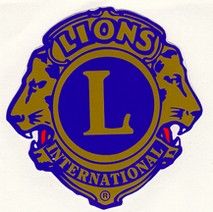 MEETINGS:
Meets at Wandong Australiana Restaurant, Broadhurst Lane, Wandong
2nd and 4th Wednesday of each month at 7pm for 7.30pm
OCTOBER 2021
LIONS CLUB OF WANDONG - WALLAN INC
President: Marilyn Moore
PO Box 225, Wandong, Vic, 3758
Locked up again. What can I report? We haven't been able to have a meeting and we had to cancel the dinner with the district governor. I am not sure what light there is at the end of the tunnel. Hugh is on top of the finances and puts out a spread sheet each month and Tania is collecting mint money from the various outlets that are open and our collection tins are still out there.
I would like to acknowledge the recent passing of Allan Ryan. Alan was an inaugural member of Wandong Wallan Lions and was the clubs first president. He was a prominent member of the Wandong community and is fondly remembered
Now before I go on I must refute some scurrilous remarks made by my sister. You must remember that she is from Queensland and is being forced to sail up the Queensland coast and drink things like G & T and champagne in a cruising yacht and life is very difficult for her so probably some allowances have to be made.
Now what have our members been doing?
David and Sonia had to isolate at home because someone in their workplace contracted the dreaded disease. So poor Sonia had to isolate with Dave for two weeks. She is seriously considering suing the government for subjecting her to cruel and unusual punishment. David was ok. He had a good supply of ouzo and coke and it didn't worry him at all.
Brian had to present for yet another medical procedure. This time he had to swallow a small camera that worked its way through him. The problem was that they forgot to remove the tripod and it had dreadful trouble negotiating the bends.
Vivian Kenny has pneumonia. Everyone else gets covid but Vivian has to be different. Jeanette was trying to trade him in but she couldn't find any takers. When I asked him what he does in lockdown. He tells me that he walks down the paddock and talks to the sheep. They probably understand him.
Marilyn reports that her physio on her damaged arm is coming along well. She can now carry a plate in each hand without dropping one. When we get out of lockdown she is going to get a job as a waitress. Marilyn is in contact with a number of important people in in our Lions district and is determined that we will be up and running again.
I have to tell you about former Lions Cliff and Dianne. Poor Cliff developed a heart condition and was sent off to the Northern Hospital. Someone in the ward got covid so he was sent home to where it was considered safer. His loving wife Dianne decided that he should drive himself home and isolate in the bungalow. So that there was no chance of his escape she locked him in and fed him through the doggy door. I also have it on good authority that copious quantities of red wine were consumed to comfort her in her loneliness. I have not been able to confirm that the empty bottles were filled with water and put back on the shelf.
This might just about be enough. Did you feel the earthquake? Did your world move?
As for me, I of course have done nothing wrong despite what you might hear from people in Queensland. Stay safe.
Clyde