Local News
The hunt for a "Whats News" editor continues. Call 57 871 474 now to register your interest or email: whatsnewsWHJ@gmail.com
Send Us Your News
We are interested in publishing worthy news stories about our local community.
CURRENT NEWS
Click the link below for the latest edition of Whats News
WHATS NEWS - MARCH 2018 EDITION
Click here to go to the Whats News page of the website which contains advertising costs and other information as well as the previous 12 editions of Whats News
Wandong - Heathcote Junction - why would you live anywhere else. Until April, Allen Hall (editor)
NEXT ISSUE DEADLINE: COPY & ADS - 31 March 2018 DELIVERY from 12 April 2018
Printed by Newspaper House, Kilmore
CHANGES TO WHATS NEWS DELIVERY click here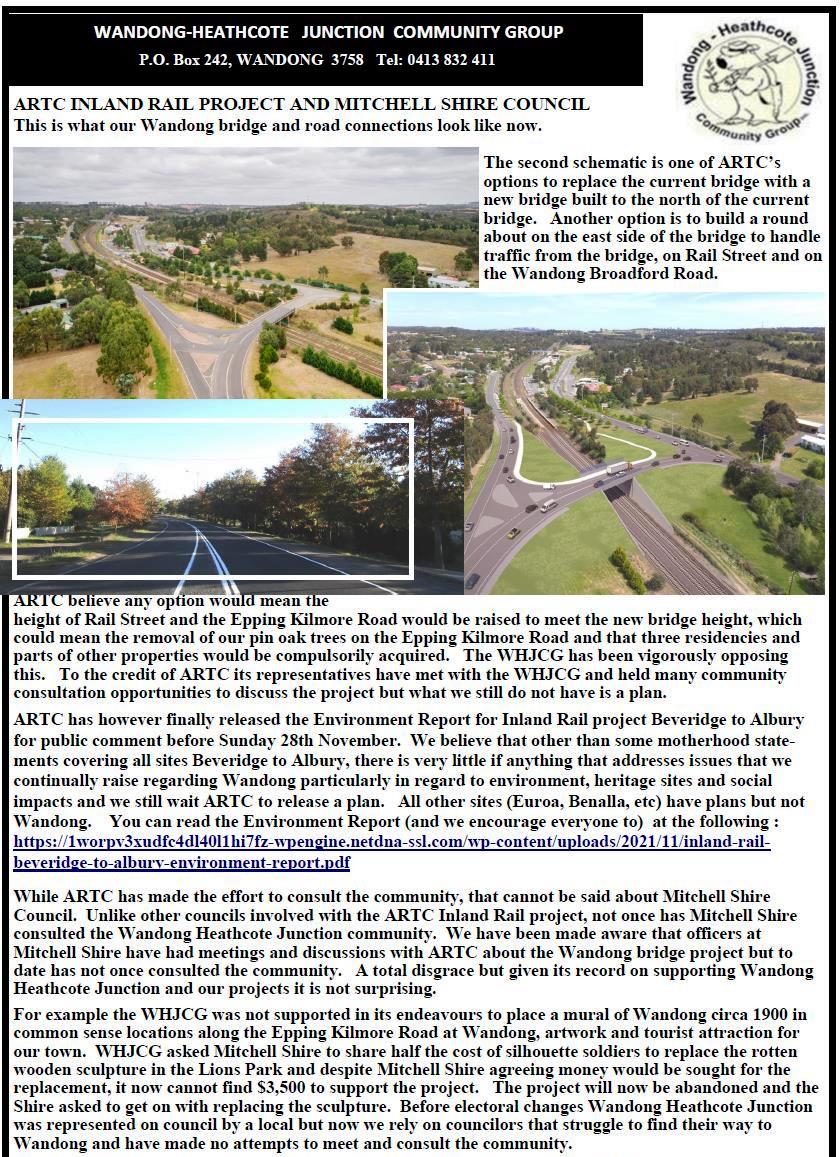 Each month a small team of volunteers distributes "Whats News" to Wallan, Wallan East, Upper Plenty, Whittlesea, Kilmore and Broadford as well as delivering it to letter boxes in Wandong – Heathcote Junction.
We desperately need more volunteers to deliver to letter boxes in Wandong – Heathcote Junction and ask if anyone can spare a few hours a month on a Thursday and/or Friday.
If you can assist with deliveries in your street or on any of the following streets, please contact "Whats News" on email whatsnewswhj@gmail.com or telephone Allen (0417 832 411) or David (57 871 738).
Baden Drive
Kooralinga Drive
Affleck Street
North Mountain Road
Glenburnie Avenue / Wombat Avenue / Junction Road
TRAIL BIKE AND 4WD DRIVERS
Residents in Wandong - Heathcote Junction, particularly in Affleck Street and Dry Creek Crescent are getting no response from authorities to curtail the noise, parking problems and destruction of the Mt Disappointment State Forest by rail bike and 4WD drivers. It is no longer safe to walk or horse ride on the mountain trails due to these uncontrolled vehicles. Mt Disappointment could rival the Dandenongs for beauty and tourism but no authority seems prepared to stop the damage.