Wandong - Wallan Lions Club
LIONS CLUB OF WANDONG - WALLAN INC.
PO Box 225, WANDONG 3758
For more information contact President: Marilyn Moore PO Box 225 Wandong. Vic. 3758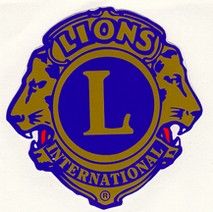 MEETINGS:
Meets at Wandong Australiana Restaurant, Broadhurst Lane, Wandong
2nd and 4th Wednesday of each month at 7pm for 7.30pm
DECEMBER 2019
This is my last report for the year and what have we been up to? Lots has been going on. Barbeques and cakes and me getting fined by the tail twister for absolutely nothing.
In the bbq line we have conducted one at Wallan market and also at Bunnings in Mernda. The Mernda bbq was particularly successful and raised about $1600 giving us more funds to distribute. Speaking of funds to distribute, we gave $2000 plus donations to the Lions disaster fund for bushfire relief in Queensland and NSW. The disaster fund was particularly generous when we were affected by fire ten years ago.
Cakes are selling well. We have been to both Wallan and Kilmore markets. Kilmore market, although small was good to us and we did better there this year than last. Hugh and I will be at Kilmore show next week selling cakes and mints and generally promoting Lions. While on cakes, we have donated several boxes to Love In Action to include in their Christmas hampers.
On the social front at our October dinner meeting Steve conducted an Australian trivia quiz with prizes donated by the Red Lion. It was a fun night especially as I won one of the vouchers. We also had a night out at the Red Lion with lots of fun and rock and roll. Derek and Margaret are well worth watching. The Christmas breakup will be at trackside and I believe Santa has been invited. I refuse to sit on his knee.
Don and Glenys Davison have moved from Kilmore to the Gold Coast. What the coast has that Kilmore hasn't escapes me. Don was treasurer for a long time and Glenys was a champion mint seller. We will miss them.
I would like to thank Dave and Sonia Cook for their efforts this year. Dave filled in as president when Marilyn was unavailable and did a grand job and Sonia took over as treasurer. It would be good if they got a pair of glasses each instead of swapping them from face to face during meetings. Perhaps we could buy Dave some glasses for Christmas.
Finally I would like to thank all those who have supported the club through year and look forward to your continued support in the New Year.
Don't forget, presents for me can be sent to our PO Box.
Clyde Riley