Wandong - Wallan Lions Club
LIONS CLUB OF WANDONG - WALLAN INC.
PO Box 225, WANDONG 3758
For more information contact President – Ron Howell – Mobile 0418 336 060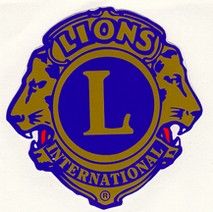 MEETINGS:
Meets at Wandong Australiana Restaurant, Broadhurst Lane, Wandong
2nd and 4th Wednesday of each month at 7pm for 7.30pm
APRIL 2019
March has come and gone. I think the year moves faster as you get older. I must ask Ron.
We attended the Wallan market and did our sausage thing. Weather wise, a good day and a big crowd. We were quite busy and got through a lot of sausages and hamburgers. The onions were either on the top or on the bottom. Had trouble making Dave go home so that we could increase the efficiency.
Lions had a stall at the opening of the Beveridge community centre. This was attended by Ron and Karen. We had a table with mints, cakes and promotional material. It was good PR and networking with other groups and with staff from Mitchell shire. Beveridge is a rapidly growing area and it is essential for Lions to get a footprint in there. TRY childcare and Beveridge community centre have expressed an interest in helping out at our bbq days and sharing the proceeds. We have two bbqs over Easter and we will try it out.
Karen has been working with Kilmore leisure centre to set up a free library. The size and design have been passed on to Kilmore men's shed. The idea behind the library is that participants can borrow books and leave books for others to read. Great idea Karen.
Karen again. Together with Tania Munro they have been in liaison with Mitchell shire to fund some outdoor fitness equipment. The club has obtained a grant and will match it from our own funds. Orders for the equipment have been placed by the shire. Karen emailed the proposed plans and locations to the members. This looks really good and I am sure that this will be an asset to our community.
I think that I have run out of puff for this report. Catch you next time.
Clyde Riley