Wandong - Wallan Lions Club
LIONS CLUB OF WANDONG - WALLAN INC.
PO Box 225, WANDONG 3758
For more information contact President: Marilyn Moore PO Box 225 Wandong. Vic. 3758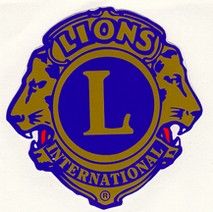 MEETINGS:
Meets at Wandong Australiana Restaurant, Broadhurst Lane, Wandong
2nd and 4th Wednesday of each month at 7pm for 7.30pm
SEPTEMBER 2020
Hello again. We are still in limbo like many other clubs but hopefully it will end before long.
Elizabeth has been busy making masks. We now have a good selection. Liz and I are fortunate that we have a few acres to mess around in. We recently discovered several groups of green hood orchids down the back and a number of hardenbergias. We used to call them sarsaparilla when I was a kid. This has nothing to do with Lions but I thought that I would throw it in anyway.
Two of our members, Brian and Marilyn have turned eighty recently. It makes young blokes like me feel like spring chickens. Marilyn recently got new dentures. Her grandchildren now say "grandma what big teeth you have''. Brian was recently in hospital. When they tried to throw him out for giving cheek Rose refused to have him. "Keep him" she said. It's peaceful around here.
Sonia and David are building a new home in Mernda. Sonia is the treasurer. I remember that the previous treasurer also built a new home. I am not sure if there is a connection. Perhaps I should try and become treasurer.
We will still have Christmas cakes for sale this year. Probably late October or early November. There won't be as many outlets this time but they should be available in the banks and some shops.
Not much more to tell. You might remember little while ago someone tried to smuggle themselves into Queensland in the boot of a car. I thought it might have been Bill Forbes then I thought that he would never get himself in to a car boot and if he did Marie would never get him out.
Stay safe.
Clyde Riley.