Wandong - Wallan Lions Club
LIONS CLUB OF WANDONG - WALLAN INC.
PO Box 225, WANDONG 3758
For more information contact President: Marilyn Moore PO Box 225 Wandong. Vic. 3758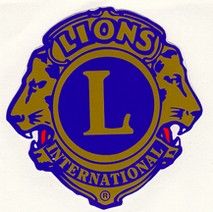 MEETINGS:
Meets at Wandong Australiana Restaurant, Broadhurst Lane, Wandong
2nd and 4th Wednesday of each month at 7pm for 7.30pm
FEBRUARY 2020
Back again. I trust everyone had a great Christmas and new year.
We had no meetings in January so the club has been a bit quiet.
The good thing about that is that is that I have not been fined for two months. Perhaps the tail twister might forget about me.
We have finished with the cakes for this year. Hugh does a great job with the cakes. I haven't had a final figure as yet but they seemed to be selling well.
Christmas breakup this year was at Trackside. We had a good turnout and good presents in the Kris Kringle. Santa didn't turn up. I think Steve scared him off.
We recently did two barbeques at the request of Carlisle homes. These were small but netted us a good profit.
Wandong carols and Wandong Australia day, where we help the community group, were two other functions which we do every year and enjoy greatly.
President Marilyn is having rehab again on her troublesome arm and Dave Cook has us all under control, except for his wife Sonia.
Can't think of much else.
Be alert and keep your fire plans ready.
Clyde Riley