Wandong - Wallan Lions Club
LIONS CLUB OF WANDONG - WALLAN INC.
PO Box 225, WANDONG 3758
For more information contact President: Marilyn Moore PO Box 225 Wandong. Vic. 3758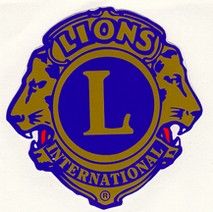 MEETINGS:
Meets at Wandong Australiana Restaurant, Broadhurst Lane, Wandong
2nd and 4th Wednesday of each month at 7pm for 7.30pm
NOVEMBER 2019
A month closer to Christmas. I must get onto my grandchildren and make sure that they buy me good and expensive presents.
The cakes have arrived and are being distributed. Prices are the same as last year. You will find them at the markets, the banks and other outlets around the towns.
We ran the sausage sizzle at the recent R U Ready event in Wandong which was a great success. As well as giving away lots of snags we took a good sum in donations and also sold a few cakes.
Marilyn reported that the Northern hospital auxiliary managed to buy a defibrillator for one of the wards with funds raised from the knitted goods that we donated to them. Marilyn wishes to thank all those who participated with the knitting. While on the subject of the Northern Hospital we purchased two second-hand sewing machines for the Epping Gardens rehab centre.
Our Lady of the way primary school was looking for funds to set up a community garden. Lions donated $1000 and Dianne and myself presented them with a cheque at a school function.
Dave and Sonia conducted a barbeque at Bunnings Mill Park for the Bethel aged care facility. They raised over $900 dollars.
Past president Ron Howell has resigned from the club. He will be greatly missed.
This is about all I can think of at the moment. Meanwhile get ready for Christmas. Don't forget, I am quite happy to accept presents.
Clyde Riley