Wandong - Wallan Lions Club
LIONS CLUB OF WANDONG - WALLAN INC.
PO Box 225, WANDONG 3758
For more information contact President: Marilyn Moore PO Box 225 Wandong. Vic. 3758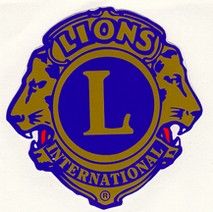 MEETINGS:
Meets at Wandong Australiana Restaurant, Broadhurst Lane, Wandong
2nd and 4th Wednesday of each month at 7pm for 7.30pm
DECEMBER 2020
Welcome to our final report for the year.
We have actually had a dinner meeting. We met at the Grove at Hidden Valley to farewell Karen and Rob Sheehan. They are moving to Bendigo from Wandong. Karen has been a very active member of our club ably supported by Rob. I would like to take this opportunity to thank them for their commitment and wish them well in their new venture.
President Marilyn is booked in to have her arm fixed. Now that the virus is sort of under control elective surgery is starting to take place. She will be in rehab for a while and then we had better watch out. She packs a punch our Marilyn.
Sonia and Dave Cook have received the keys for their new home. Who says being treasurer doesn't pay?
Brian and Rose Dove are in competition to see who can accumulate the most doctor appointments. It's a fierce contest. If Brian doesn't have an appointment every other day he gets quite grumpy.
There is a nasty rumour circulating that I fell over when riding a bike with the Forbes. Nothing could
be further from the truth. I was merely lying in the gravel admiring the view. That Bill is nothing but a rumour monger.
That is about all. Many of our members are a bit reluctant to talk to me. I don't understand why.
We will be back in force in the New Year. Our membership has dropped a bit but we're still enthusiastic. We are always in the market for new people and I promise that I won't tell tales. Any information is taken in strict confidence.
May I take this opportunity to wish everyone a happy Christmas and a great new year? It couldn't be worse than the last one.
Merry Christmas.
Clyde Riley.