Wandong - Wallan Lions Club
LIONS CLUB OF WANDONG - WALLAN INC.
PO Box 225, WANDONG 3758
For more information contact President: Marilyn Moore PO Box 225 Wandong. Vic. 3758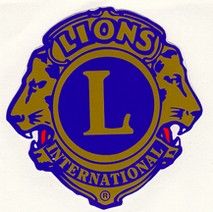 MEETINGS:
Meets at Wandong Australiana Restaurant, Broadhurst Lane, Wandong
2nd and 4th Wednesday of each month at 7pm for 7.30pm
APRIL 2020
This will be a brief report under the present circumstances and may be the last one for a while. I am not even sure that What's News will go to print.
Our meetings are on hold and may be for a while. We are supposed to submit nominations for new office bearers for the next year but I can't see that happening either. The upside of this is that the tail twister can't fine me at the moment.
We conducted a bbq at Wallan market in March. The wind was so strong that it nearly blew our marque away. We had to pull the plug early. With Bunnings bbqs cancelled and Wallan market on hold we don't have many outlets for fundraising.
Anyway with things in limbo there is not much else to say.
Stay safe and we will all come out intact on the other side. Best wishes.
Clyde Riley