Wandong - Wallan Lions Club
LIONS CLUB OF WANDONG - WALLAN INC.
PO Box 225, WANDONG 3758
For more information contact President – Ron Howell – Mobile 0418 336 060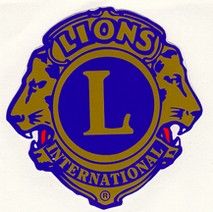 MEETINGS:
Meets at Wandong Australiana Restaurant, Broadhurst Lane, Wandong
2nd and 4th Wednesday of each month at 7pm for 7.30pm
DECEMBER 2018
This will be my last report for the year. I missed the November report because I was forced to go on holiday but the club managed to soldier on without me. Christmas cakes are selling at a great rate of knots and are available at many outlets in our three towns. We have also been to Wallan and Kilmore markets as well as the Kilmore show.
We have conducted BBQs at Bunnings, Mitre 10, Wallan Market and the Kilmore cup. Our onions are, of course, always put on the bottom.
Lion Marilyn Moore, in conjunction with ladies from a couple of other Lions clubs is promoting the knitting of beanies to be donated to the Olivia Newton John cancer centre. Marilyn will supply the wool for any person who wants to help. Her phone number is 0411 470 581.
Some of our members travelled by train to the Mail Exchange hotel in the city for an evening meal and a fun night. Rumours of raucous behaviour am sure are greatly exaggerated.
Our last dinner meeting for the year was a fun Christmas celebration with presents and Santa and his very good looking elf. The party was attended by the district governor and the zone chairman and a good time was had by all. The new tale twister has however fallen into bad habits and has started fining me for absolutely no reason.
On a sadder note lion Rob Higgins (young Rob) is leaving us to go teaching in China. Great opportunity for Rob A great loss for the club. We wish him well.
On behalf Wandong Wallan Lions I would like to wish everyone a great Christmas and New Year and stay safe.
Clyde Riley.