Wandong - Wallan Lions Club
LIONS CLUB OF WANDONG - WALLAN INC.
PO Box 225, WANDONG 3758
For more information contact President – Ron Howell – Mobile 0418 336 060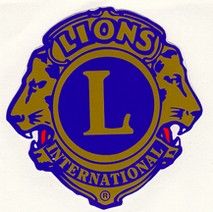 MEETINGS:
Meets at Wandong Australiana Restaurant, Broadhurst Lane, Wandong
2nd and 4th Wednesday of each month at 7pm for 7.30pm
NOVEMBER 2018
It has been some time since we had a Lions report in What's News. Since then quite a bit has happened.
Our new lion's year started off in great fashion with a changeover night at Hogan's hotel on June 29th. The theme was black and white and everybody, including guests from other clubs joined in the fun. The phantom of the opera was MC and there were appearances from the blues brothers, a brace of nuns and even a couple of cows. Thankfully there were no Colling-wood football jumpers.
The new committee are: Ron Howell President, Hugh Mc Gowan vice president. Karen Sheehan secretary, Don Davison treasurer and Bill Forbes Membership chairman.
Thanks to Lions partner Glenys Davison the club has won an award for selling more Lions mints than any other club in Australia. The perpetual trophy was presented by the district governor at the changeover meeting. Way to go Glenys.
The July dinner meeting was attended by a group of scouts and their leaders from the Wallan scout group. Lion Brain Dove addressed the group and explained Lions philosophy and what the club was all about. The feedback from the group was very positive.
After twenty five years our club's association with the Australiana has sadly come to a close. I would like to thank John and his staff for their help and support after a long and close association.
Our business meetings, on the second Wednesday of each month are being held at the home so Vivian and Jeanette Kenny, 680 O'Grady's Rd Wandong and dinner meetings, on the fourth Wednesday, at Hogan's hotel in Wallan.
Anyone interested in our group is very welcome. We would love to see you. You can contact the president, Ron Howell, on 0418 336 060 or the secretary, Karen Sheehan, on 0422 401 480.
Catch you next time.
Regards. Clyde Riley