Wandong - Wallan Lions Club
LIONS CLUB OF WANDONG - WALLAN INC.
PO Box 225, WANDONG 3758
For more information contact President – Geoff Clarke - Mobile 0413 041 721 or
Membership Chairperson – Ron Howell – Mobile 0418 336 060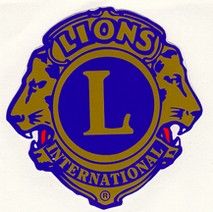 MEETINGS:
Meets at Wandong Australiana Restaurant, Broadhurst Lane, Wandong
2nd and 4th Wednesday of each month at 7pm for 7.30pm
NOVEMBER 2017
Another busy month for the Wandong Wallan Lions Club and the year is flying by.
Some of our members attended the District Conference which this year was held at the Box Hill Town Hall and they have lots of new ideas to present at the next business meeting.
There have been quite a few BBQ's held at Wallan and Hidden Valley and Bunnings and a big thankyou to all the volunteers who always give so generously of their time.
At a recent dinner meeting, one our members Claire Nuthall gave a very interesting talk on her work in the travel cruising industry and I think we all wanted to go off then and there and book trips away.
Recently some of our ladies attended a fun Ladies Night at Mitre10 Kilmore and lots of prizes won by some of us. Better luck next time for the others, but a great evening's entertainment all round.
On Saturday 9th December Mitre10 Kilmore will be holding a Family Fun Day and Santa Workshop and we will be there manning the BBQ so please come along and support us.
We will also be selling the Lions Christmas cakes and puddings and for some reason they are selling like hotcakes this year. They are also available at banks and businesses around town and you will also see us at the Kilmore Show too. If you miss all those opportunities, you can still contact us by phone or email and organise a pickup.
Our last social event for the year will be our Christmas Party to be held at Kilmore Trackside and promises to be a lot of fun, if last year is anything to go by – not looking at you Cliff and Di. Don't forget your Kris Kringle pressies.
And then a well-earned break until we are back for business in February.
Best wishes for Christmas and the new year.
Karen Sheehan Wandong Wallan Lions Club Mob 0422 401 480