Wandong - Wallan Lions Club
LIONS CLUB OF WANDONG - WALLAN INC.
PO Box 225, WANDONG 3758
For more information contact President: Marilyn Moore PO Box 225 Wandong. Vic. 3758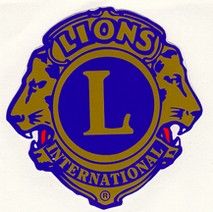 MEETINGS:
Meets at Wandong Australiana Restaurant, Broadhurst Lane, Wandong
2nd and 4th Wednesday of each month at 7pm for 7.30pm
MARCH 2020
February and Lions are back in full swing. There has been one business meeting and a dinner meeting where the tail twister was up to his old tricks. The man has no conscience. He never lets the truth get in the road of a fine.
Sonia and Dave cook have purchased a block of land and are building a new house. It is amazing what you can achieve if you are the treasurer.
We have already had one Bunnings bbq down at Epping which went well. Cakes have basically finished for the year but we still have some left if anyone is interested.
A number of our members and partners did a food handling course at Wandong hall. This was organised by Karen and Tania and went off without a hitch. Tania was particularly good at organising the registrations for the computer challenged (like me). We are now qualified to spread salmonella wherever we go.
President Marilyn is still in rehab with her dodgy shoulder. We hope that she will be back soon.
Ken McDonald has resigned because of family commitments. Ken was a member for twenty three years. He and Rosemary will be missed at the meetings.
The club is getting a bit thin for members. And would welcome enquiries. Apart from the community involvement we are a good social group and have a great sense of fun. So if you want to give something back to our community and enjoy yourself as well as getting fined for almost nothing this could well be the club for you.
Business meetings are held on the second Wednesday of the month and the dinner meetings at Hogan's hotel on the fourth Wednesday of the month. I can be contacted on 0418 142 172 or Brian Dove on 0448 677 785.
Clyde Riley