Wandong - Wallan Lions Club
LIONS CLUB OF WANDONG - WALLAN INC.
PO Box 225, WANDONG 3758
For more information contact President – Geoff Clarke - Mobile 0413 041 721 or
Membership Chairperson – Ron Howell – Mobile 0418 336 060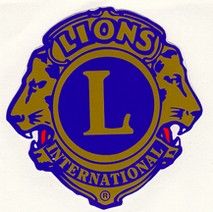 MEETINGS:
Meets at Wandong Australiana Restaurant, Broadhurst Lane, Wandong
2nd and 4th Wednesday of each month at 7pm for 7.30pm
OCTOBER 2017
We had an amazing turnout for our "One Way Safety Screw' Day at Mitre 10 in Kilmore and a very big thank you to all the people who supported us and had their car registration plate screws changed over and, also to all our volunteers including Snr Constable Wendy Willingham and her team, for getting down on their knees and changing just over 80 rego plates.
It was also appreciated that Mitre 10 Kilmore provided the safe venue to hold the event and to all their staff who bought our snags. A very successful day all round. All profits raised went towards fundraising for the Wallan Ambulance Service who needs lots of new equipment. Last Tuesday some of our members went along to Wallan Ambulance Station and presented a cheque to the guys, along with three boxes of Trauma Teddies which were donated by Max and Ann Perry of Wandong Bus Service.
Another very enjoyable day was last Thursday, when a number of Wandong Wallan Lions and their partners were invited to Government House for morning tea as part of the Lions 100 Year Centenary celebrations. Governor Linda Dessau spoke about the worldwide contribution and service by Lions International. Government House is a beautiful building and the Governor opened up a wing of rooms for us all to look through. Most of us were there for the first time and unaware of how exquisite the inside of the building really is. Afterwards we all went to RACV in town for lunch as one of our members was also a member of the RACV club. What a way to finish the day.
Cheers for now.
Karen Sheehan Wandong Wallan Lions Club Mob 0422 401 480