Wandong - Wallan Lions Club
LIONS CLUB OF WANDONG - WALLAN INC.
PO Box 225, WANDONG 3758
For more information contact President: Marilyn Moore PO Box 225 Wandong. Vic. 3758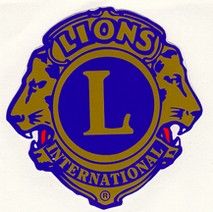 MEETINGS:
Meets at Wandong Australiana Restaurant, Broadhurst Lane, Wandong
2nd and 4th Wednesday of each month at 7pm for 7.30pm
MARCH 2021
Boy the month comes around quickly.
Marilyn is back home and ready to go. Kilmore hospital will never be the same. Perhaps that's why they changed their name. Via Marilyn, we donated a box of small cakes for their morning tea. Marilyn was very pleased with her treatment and recommends members go and spend some time there.
We have a meeting coming up next week. This will be the first time for more than twelve months and hopefully we can get out of the doldrums and back into the community.
What are our members doing? For some reason they don't talk to me as much as they used to, I don't understand it.
Tania Hall has broken her arm. The story is that she fell over in the backyard but I wonder if she wasn't caught trying to steal one of Steve's trains. She can still boss him around with one arm.
Bill hasn't had much to say but I do have one story. They bought a dishwasher but it wouldn't dry the dishes so they gave it to their daughter who quickly pointed out that if you use the right cycle it works perfectly well. Sometimes I worry about him.
As you may know Dave and Sonia spend most of their time answering phone queries for Centrelink. So if you want to know the best place to hide your money, under the mattress or buried in the backyard, they are the people to go to. When I asked, Sonia said it was classified and Dave said they didn't have any. Perhaps both are true.
Sandra Perrett, wife of John, has passed away after a long illness. John is a well-known entity in Wandong and Kilmore and has many friends in the area. He was a member of our Lions club for a long time and we wish him well.
I will finish with a story concerning my wife. I had a call from somebody selling electricity. Among the questions he asked was there anyone in the house on life support. "My wife was" I replied "but I got sick of her and turned it off. " Where is she now "he asked? My reply, "I buried her in the back paddock". Well if you ask silly questions what can you expect?
Until next time stay safe.
Clyde Riley