Wandong - Wallan Lions Club
LIONS CLUB OF WANDONG - WALLAN INC.
PO Box 225, WANDONG 3758
For more information contact President – Ron Howell – Mobile 0418 336 060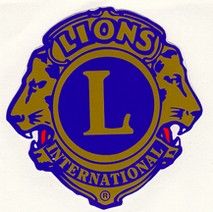 MEETINGS:
Meets at Wandong Australiana Restaurant, Broadhurst Lane, Wandong
2nd and 4th Wednesday of each month at 7pm for 7.30pm
MARCH 2019
What's been happening in February? Quite a bit actually.
The bushfire recovery commemoration was a big event in Wandong and many of our members attended. Lions were in charge of the catering and Ray, Hugh and Ron flat out at times with snags and drinks. Bill and Marie Forbes also looked after the jumping castle and Jeanette Kenny was busy making fairy floss. We had so many members working hard that I was able to swan around and look important, which I do very well.
Lion Marilyn Moore's wool project is still in full swing. Marilyn is supplying wool to be knitted into beanies to be distributed to a number of worthy causes. There are several community groups and many individual knitters involved. To date she has received over 400 beanies, well on the way to the target of 500 by April. If you would like to get involved you could contact Marilyn on 5783 1810 or text her at 0411 470 581. She would love to hear from you.
On Saturday four of our members, Dianne, Cliff, Sonia and Dave helped out the Nagambie club for the Lake Nagambie colour run. The idea is to throw coloured corn flower at the participants as they run past. Judging by the photos that I saw Dianne and Cliff must have been throwing the stuff at each other. Well done people.
That is about it for this month. We have done several bbqs and have several more coming up and the onions are still going on the bottom.
Clyde Riley.