Wandong - Wallan Lions Club
LIONS CLUB OF WANDONG - WALLAN INC.
PO Box 225, WANDONG 3758
For more information contact President – Ron Howell – Mobile 0418 336 060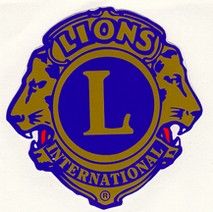 MEETINGS:
Meets at Wandong Australiana Restaurant, Broadhurst Lane, Wandong
2nd and 4th Wednesday of each month at 7pm for 7.30pm
JUNE 2019
We have our BBQ trailer back. After a long drawn out saga and monumental patience from Don it has been repaired and is nearly ready to go.
We are nearly at the end of the financial year and time for a change of executive. Ron Howell has finished his time as president and the next person to assume that mantle is Marilyn Moore. I would like to thank Ron for his service to the club and to wish Marilyn every success. Our changeover function is on Friday 21st June at Hogan's. If you would like to attend please contact Ron (0418 336 060) or me (0418 142 172).
The free library to be based at Kilmore leisure centre is close to up and running. The men's shed have been building the shelves and they are almost finished. Karen has been away but is now back long enough to get it up and going.
Lions attended and laid wreathes at Anzac services in our three towns, including the dawn services at Wallan and Kilmore.
We attended two BBQs at Bunnings over the Easter period, one in conjunction with TRY from Beveridge. Because they were public holidays the crowd was down a bit but it was still good fun.
At our last business meeting we voted funds to Support Ryan Coleman of Wallan police and TRY at Beveridge to support youth programs in our area.
Finally, we had a club BBQ at the Riley's. Elizabeth, Dianne and Cliff provided support with soup, nibbles and snags. Everyone had a good time. Entertainment was provided by some muffin who demonstrated how to ride a scooter down the hill and break your ribs. Way to go.
I would write some more but the ribs are too sore.
Clyde Riley