Wandong - Wallan Lions Club
LIONS CLUB OF WANDONG - WALLAN INC.
PO Box 225, WANDONG 3758
For more information contact President: Marilyn Moore PO Box 225 Wandong. Vic. 3758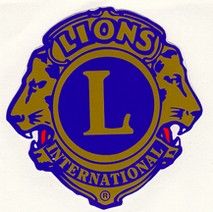 MEETINGS:
Meets at Wandong Australiana Restaurant, Broadhurst Lane, Wandong
2nd and 4th Wednesday of each month at 7pm for 7.30pm
JULY 2020
Although we haven't been meeting I thought that I would shine a light on what some of our members are up to. President Marilyn is still playing with wool, mostly untangling it to knit. If anyone is looking to do some knitting I'm sure she would appreciate it. Marilyn is booked in for another operation on her arm. It won't be long before she can type with both hands.
One of our members, Bill Forbes, towed his wheelie bin all the way from South Mountain road to Wellington Square shopping centre. Most people take shopping bags Bill. The same anonymous member knocked himself off a ladder while cutting down a branch. What's more, his wife, Marie, refused to mend the jumper that he damaged on the way down. There are more BF stories, two is enough for now.
Our longest serving member, Brian Dove, who incidentally turns eighty this month has also been putting on a trapeze act. While fitting a new light in his workshop he decided to make a dive for the floor. He didn't damage the floor or any of the machinery on the way down. His wife Rose called him a silly sausage amongst other things.
Dianne and Cliff have recovered from almost being caught in New Zealand at the start of the pandemic. The same couple when in the Cook Islands recently purchased a CD of island music. When they tried to play it, it was blank. They are now listening to the sounds of silence.
David and Sonia Cook have moved to South Morang but are still active in our club. Dave is chomping at the bit to get another barbeque under way.
Vivian Kenny has a new set of teeth. It has so changed his appearance that he is being mistaken for Brad Pitt. Jeanette even asked for his autograph.
As for me I never got into trouble. I did fall over with my chainsaw but I was in control at all times. I am thinking of teaching the technique to the SES. It is most important to note that I didn't damage the saw.
WE have lost a couple of members lately and would welcome some new faces either as members or friends of lions. I don't know when we will be back in full flow but it will happen. Meantime if you know of anyone who needs our help please get in touch.
Clyde 0418 142 172 David 0403 205 919
To my fellow lions. Don't fret about the tail twister learning about your misdemeanors. Your secrets are safe with me. Until next time stay safe.
Clyde Riley.