Wandong - Wallan Lions Club
LIONS CLUB OF WANDONG - WALLAN INC.
PO Box 225, WANDONG 3758
For more information contact President: Marilyn Moore PO Box 225 Wandong. Vic. 3758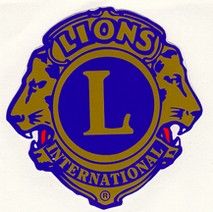 MEETINGS:
Meets at Wandong Australiana Restaurant, Broadhurst Lane, Wandong
2nd and 4th Wednesday of each month at 7pm for 7.30pm
SEPTEMBER 2019
Not much has happened this month. Marilyn is still in care and will be transferring to rehab soon. Dave is doing a great job as stand-in president and along with his wife Sonia, the new treasurer, they have the club well in hand. They don't seem to have purchased any new gear or overseas holidays yet but no doubt that will come.
We were to man a stall along with the Cure Brain Cancer Foundation at the August Wallan market but the weather was so awful that we pulled the plug. Hopefully the next market will be better.
The July dinner meeting was also called off. Most of our members were either not well or were up north avoiding the cold. They will need a good talking to. The August dinner meeting on the other hand was well attended. Our guest speakers were from Advance Care Planning Australia. This was an informative address on the importance of appointing medical decision makers and support persons in the event that we are unable to make these decisions ourselves. It is a concept well worth considering.
With spring just around the corner I'm certain that we will be up and about as busy as ever. That's all for this month.
Clyde Riley